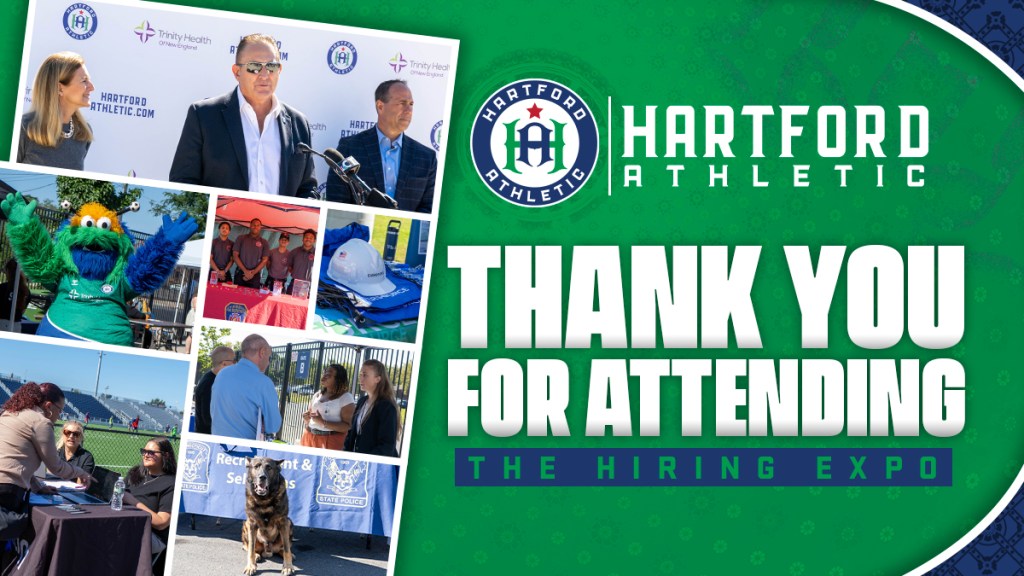 Job Seeker Registration:
Join us! Free registration to meet with over 100 employers. Registration is not required, it helps for planning and provides you preparation resources through the American Job Centers (ct.gov) before the Hiring Expo. If you are a job seeker wishing to attend this free event and/or seeking assistance with your job search preparation to better prepare for the Hiring Expo, please register below.
If you are an employer looking to table at the expo please contact Eric Horn at ehorn@hartfordathletic.com.
What is the Hartford Athletic Hiring Expo?
Hartford Athletic is not only committed to world-class soccer entertainment; we are committed to providing pathways for everyone in our community through our year-round community pillars of support.
On September 20, 2023, in partnership with the Connecticut Department of Labor, Hartford Athletic will be hosting its third annual Hiring Expo at Trinity Health Stadium in Hartford. The Expo is free to those who are underemployed, seeking new career opportunities, or most importantly, directly impacted in their careers by COVID-19.
Hartford Athletic will host 100+ organizations who support a diverse workforce providing opportunities for veterans, people of color, women, and those with disabilities. In conjunction with our partners, we will also provide educational opportunities for those looking for résumé assistance, interview strategies, and dress for success advice to assist in the process. All participants will also receive one ticket voucher for a future Hartford Athletic match.
Case studies in other markets have shown this format to create over 260 new career paths. We expect even more in this great, diverse city and state.
Supporting partners of the event include the Connecticut Department of Labor, Connecticut Department of Transportation, Eversource, and Citizens Bank.
Where: Trinity Health Stadium (250 Huyshope Ave., Hartford, CT)
When: September 20, 2023
Time: 10:00am-2pm (you can arrive and depart as best fits your schedule)
2023 Employers
A&E Services Group, LLC
Amazon
American Job Center
Avon Health Center
Bozzuto's
Bridgeport Police Department
Budderfly
Bulldog Fire Apparatus
Cantina Hospitality
Capital Region Education Council CREC
Centerline Drivers
Central Connecticut State University
CHD
Cintas
City of Hartford Human Resources Dept.
Community Partners in Action
Conduent
Connecticut Community Bank
Connecticut Army National Guard
Connecticut Council on Problem Gambling
Connecticut Distributors, Inc.
Connecticut Department of Labor
Connecticut Department of Labor
CT Department of Transportation
CT Lottery
CT State Police
CVS Health
CW Resources, Inc.
Data-Mail
Dattco
Donner Photographic, Inc.
Dungarvin Connecticut LLC
East Hartford Police Department
Educational Data Systems, Inc.
ESS
ELG Utica Alloys
Express Employment Professionals
Futures, Inc.
General Dynamics Electric Boat
Glastonbury Police Department
GoHealth Urgent Care
Greater Bridgeport Transit
Green Tee Golf
Hartford Fire Department
Hartford HealthCare
Hartford Police Department
Holo-Krome
HORST Engineering
Integrated Wellness Group
ION Bank
J. Morrissey
Journey Found, Inc
Keller Williams
Kelly Education
LEARN
Liberty Bank
Lifeway Mobility
M.A.D.D.
Manchester Police Department
Marias Way, LLC
Masonicare
Medford Wellington Service Company, Inc.
Oakview Group – XL Center
PCA Home Health Care LLC
PCX Aerosystems
Precision Resource – CT Division
Project Genesis
Prysmian Group
Pursuit Aerospace
Root Center for Advanced Recovery
Salvation Army
SARAH Inc.
Sertex Broadband
Simply Serving
Sonalysts, Inc.
Stop & Shop
Suburban Sports
Sun Run
The Hospital of Central Connecticut
The Metropolitan District
The Work Place
Town Fair Tire
Trinity Health Senior Communities
Trinity Health
UConn Dining Services
UConn Police Department
US Marine Corps Recruiting Hartford
United Postal Service
United States Postal Service
VJ Technologies
Viability
Walgreens
Waterford Hotel Group
Webster Bank
Windsor Police Department
Windsor Public Schools
Wounded Warrior Project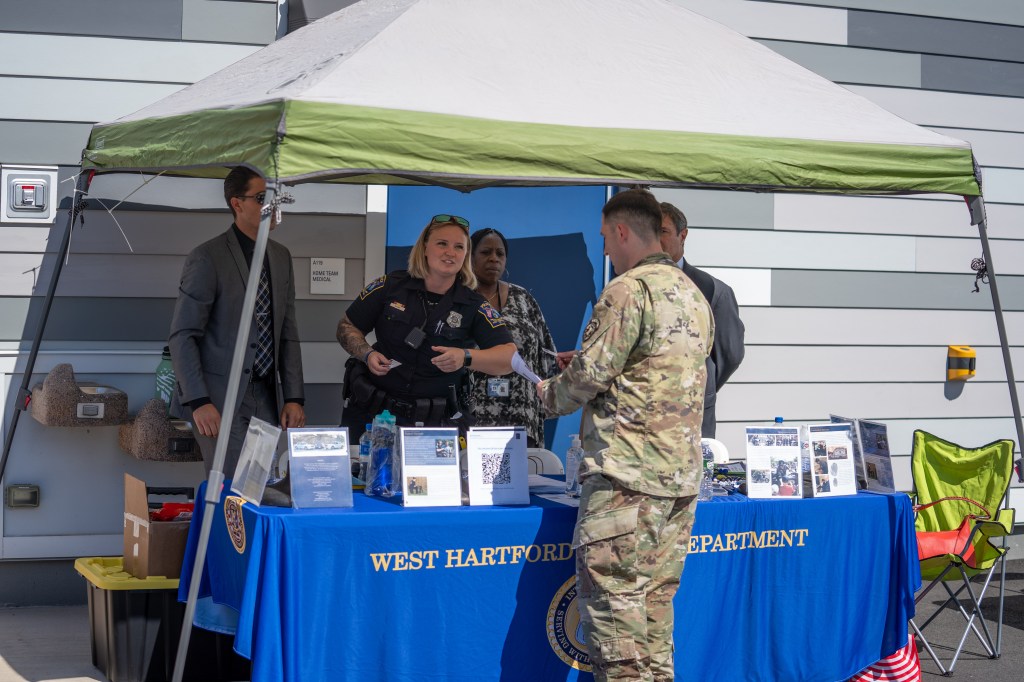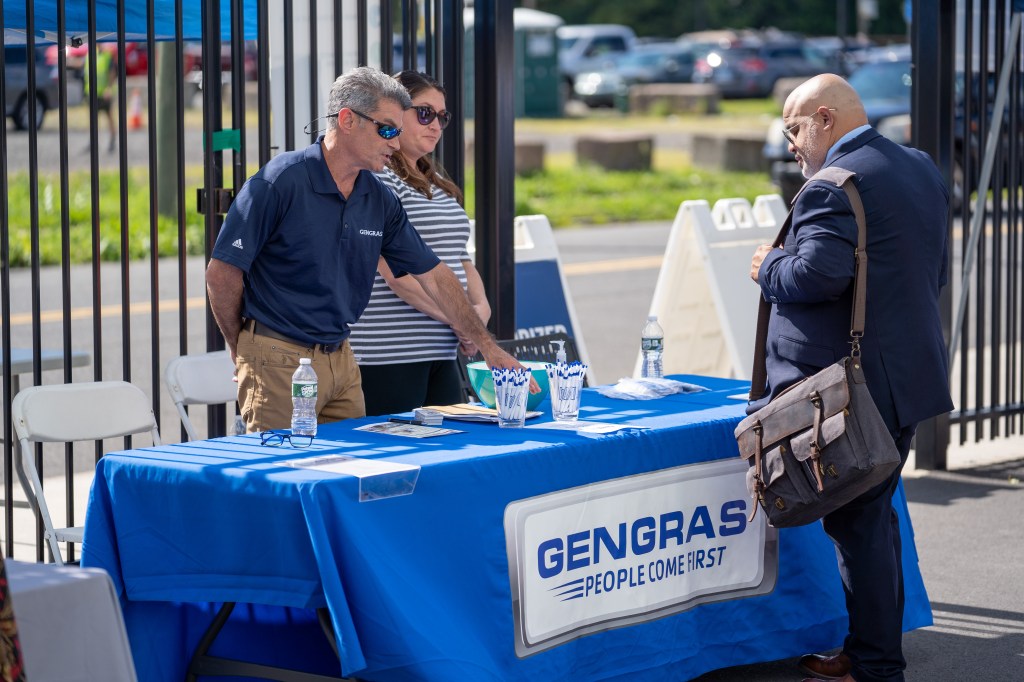 Vendor and Attendee Parking Information