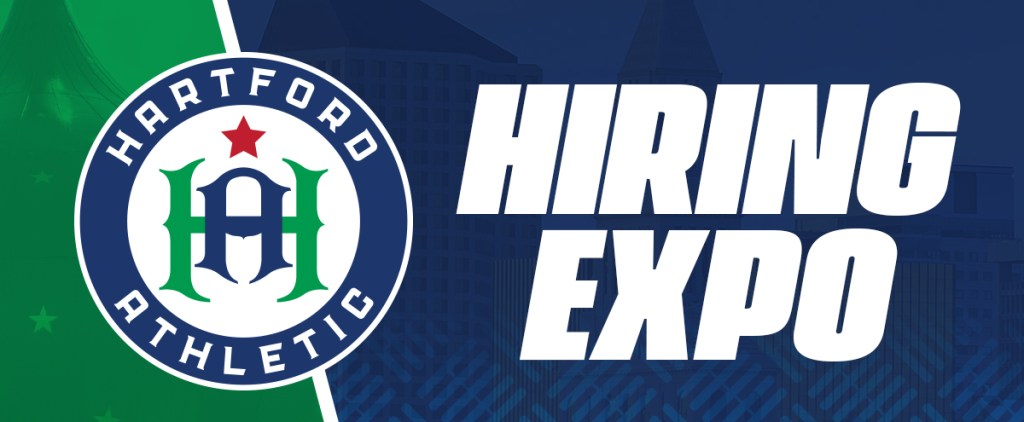 Job Seeker Registration:
If you are a job seeker wishing to attend this free event please register below. If you are an employer looking to table at the expo please contact Eric Horn at ehorn@hartfordathletic.com.
What is the Hartford Athletic Hiring Expo?
Hartford Athletic is not only committed to world-class soccer entertainment; we are committed to providing pathways for everyone in our community through our year-round community pillars of support.
On September 21, 2022, in partnership with the Connecticut Department of Labor, Hartford Athletic will be hosting its second annual Hiring Expo at Trinity Health Stadium in Hartford. The Expo is free to those who are underemployed, seeking new career opportunities, or most importantly, directly impacted in their careers by COVID-19.
Hartford Athletic will host 100+ organizations who support a diverse workforce providing opportunities for veterans, people of color, women, and those with disabilities. In conjunction with our partners, we will also provide educational opportunities for those looking for résumé assistance, interview strategies, and dress for success advice to assist in the process. All participants will also receive one ticket voucher for a future Hartford Athletic match.
Case studies in other markets have shown this format to create over 260 new career paths. We expect even more in this great, diverse city and state.
Supporting partners of the event include the Connecticut Department of Labor, Connecticut Department of Transportation, Eversource, and Citizens Bank.
If you are interested in participating please sign up via the form above. If you are an individual with a disability and you require a reasonable accommodation, please contact your local American Job Centers (ct.gov) for assistance.
Where: Trinity Health Stadium (250 Huyshope Ave., Hartford, CT)
When: September 21, 2022
Time: 10:00am-2pm (you can arrive and depart as best fits your schedule)
Registration: Fill out form above
2022 Employers
Access Health CT
AccordCare
Adelbrook Behavioral & Developmental Services, Inc.
Amazon
American Job Center
Apple Rehab
Autism Behavior & Learning Experience
Autumn Transportation
Bozzuto's
Budderfly
Cantina Hospital
Catholic Charities Archdiocese of Hartford
Cenaxo, LLC
Centerline Drivers
Chick-fil-A Glastonbury
CITIZENS BANK
City of Hartford
Close, Jensen and Miller, P.C.
Commercial Sewing, Inc.
Community Mental Health Affiliates
Complete Care Meriden
Connecticut Distributors, Inc
Connecticut Lottery Corporation
Connecticut State Colleges
CoorsTek
CT Department of Transportation
CT Department of Veterans Affairs
CT Department of Administrative Services
CVS Health
Data Mail
Dattco Bus Company
Dog Star Rescue
Ducci Electrical Contractors
Dungarvin Connecticut LLC
Eastern Insurance Associates, Inc.
End Hunger CT
Enjet Aero
ESS
Eversource
FedEx
FHI Works
First Student, Inc.
Full Steam Staffing
General Dynamics Electric Boat
GoHealth Urgent Care
Hartford Fire Department
Hartford Police Department
Heise Industries
Horizon Services
Hospital of Central CT Public Safety
HPC Foodservice
Hydrofera
ITW Graphics
Jarvis Products
Journey Found, Inc.
Kelly Education
LAZ Parking
LEARN
Liberty Bank
Lifeway Mobility
MARC Community Resources, Ltd.
Manafort Brothers Inc
Meriden Police Department
Meyer, Inc.
Mohegan Sun
Morris Group Inc.
Mycoscience LabsNational Waste Associates, LLC
National Waste Associates, LLC
NCE Homecare
Northeast Scientific
Northwestern Mutual
Nucor Steel Connecticut
Nuovo Pasta Productions
Nuvance Health
O&G Industries
Oak Hill School
Office of the State Comptroller
OGS Technologies, Inc.
Opportunity Works CT, Inc
Perception Programs
Peter Paul Electronics Co., Inc.
Project Genesis
Resource Options, Inc
RM Bradley
Silgan Dispensing
Sonalysts Inc
Sound Manufacturing, Inc.
Southeast Enterprise Holdings, LLC (Dunkin)
SPIROL International Corporation
Stop & Shop
Test Logic
The Reserves Network
The Work Place
TIGHITCO
Tilcon Connecticut, Inc.
TLD America
Torrington Savings Bank
Trinity Health of NE
Trinity Solar
Triumvirate
UConn Dining Services
UConn Police Department
United States Postal Service
United Postal Service UPS
USA Hauling
Vinfen
Warner Electric
Waterbury Police Department
Waterford Hotel Group
Webster Bank
Weston & Sampson
Wounded Warrior Project
Citizens Bank Financial Literacy Links
To prepare for the Hiring Expo, use these educational financial literacy courses brought to you by Citizens Bank.
Date and time: September 13th, 6pm-7pm
Workshop Topic: Your Credit Reports and Scores
This Workshop covers how to understand, access, and improve your credit reports and scores. It also:
· Explains how to get, review, and dispute errors in credit reports
· Describes ways to build credit if no or little credit history exists
· Explains how to repair, improve, and maintain credit
· Explains how credit scores are calculated
· Explains where to get help with credit reports and credit scores
To Register for this session, click the following link: https://citizensbank.webex.com/citizensbank/j.php?RGID=rd87216a12d45adbc451ed95bf97ff311
Date and time: September 14th 6pm-7pm
Workshop Topic: Buying a Home, Refinancing, and Home Equity
This workshop covers how to get ready to own a home, finance the purchase, and move forward with buying a home. It also touches on refinancing your home and home equity.
Identifies the steps in the home buying process
Explains how to know if you are ready to buy a home
Identifies ways to estimate how much you can afford for housing
Describes home financing options and key costs
Explains how to get prequalified or pre-approved for a mortgage
Explains the role of professionals who can help you become a homeowner
To Register for this session, click the following link: https://citizensbank.webex.com/citizensbank/j.php?RGID=rd87216a12d45adbc451ed95bf97ff311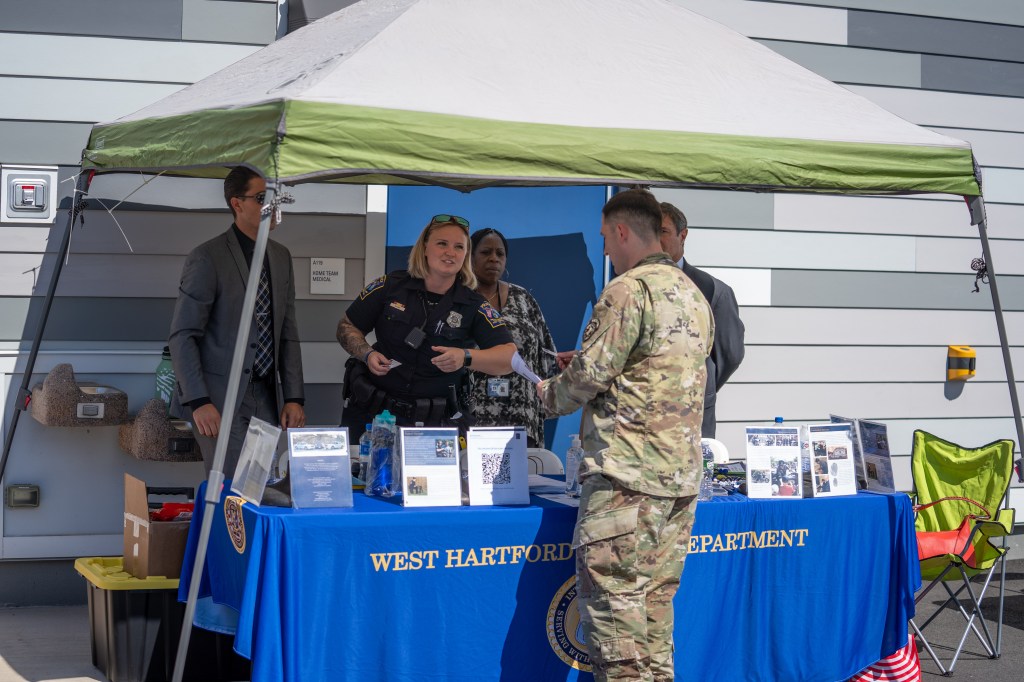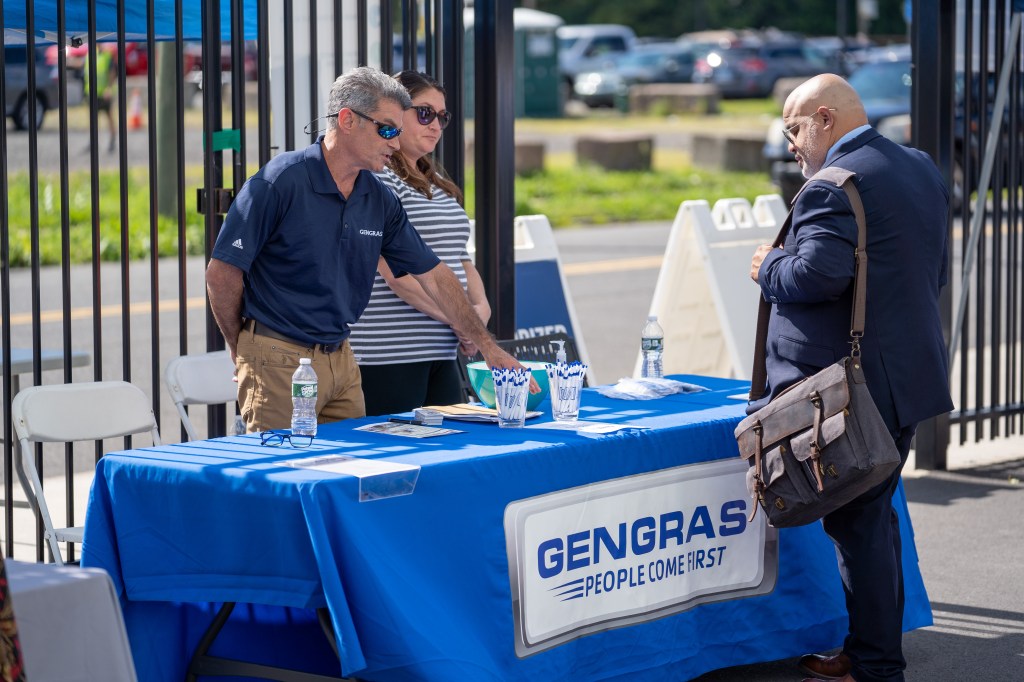 Vendor and Attendee Parking Information