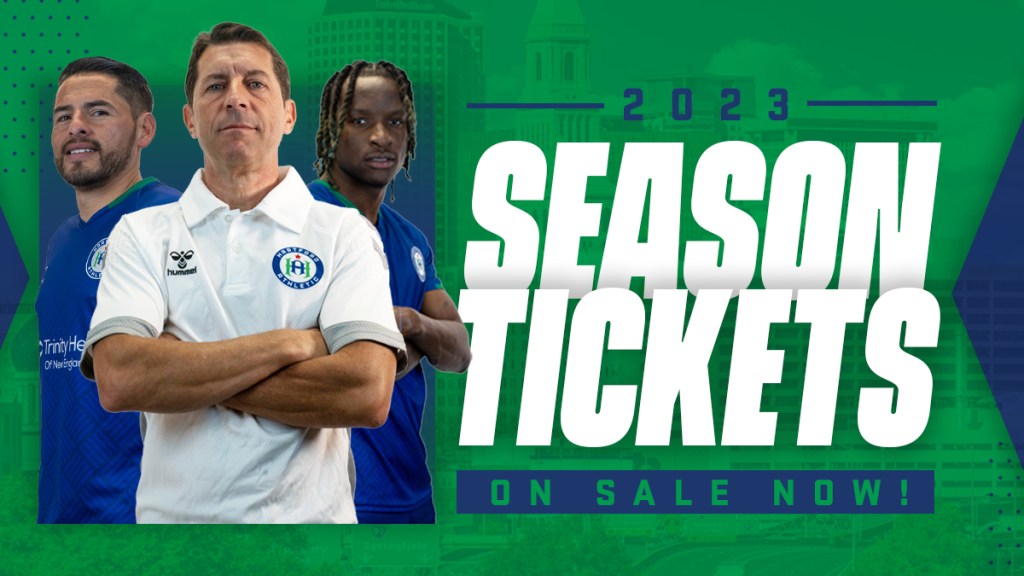 New Season Ticket Members:
Not a Season Ticket Member yet? Now is the time! Be in the stands every match as we kick off the Tab Ramos era at Trinity Health Stadium! With Memberships starting at just $12 per game, there's no better way to join in for next season and take advantage of these great benefits:
NEW FOR 2023 – Save on concessions purchased at the Brignole Vineyards Cantina and Fresh Classics stands.
NEW FOR 2023 – Fan friendly ticket exchange! Get the most from your Membership by exchanging tickets for games you can't attend for additional tickets to another right from the SeatGeek app.
NEW FOR 2023 – Savings at select Hartford Athletic pub partners and CT Beer Garden breweries all year long.
NEW FOR 2023 – Never miss kickoff by getting into the stadium faster through our expedited entry gates.
NEW FOR 2023 – Guarantee a prime parking spot with our exclusive STM parking option (Lot #3)!
NEW FOR 2023 – Get your food in a flash! Beat the lines by using our new fast lanes at concession stands.
NEW FOR 2023 – Learn the Keys to the Match with a pregame breakdown ahead each game day from Ray Reid!
IMPROVED FOR 2023 – 20% discount on all HA merchandise.
Invitations to special STM-only events throughout the year.
Exclusive Season Ticket Member gift.
Ability to pay for your Membership in installments with no additional fees or interest when purchased prior to the start of the season.
Club Sideline STMs receive a $100 concessions gift card per seat.
50% discount on the purchase of a full season parking pass. Club Sideline and Club Reserved STMs receive 1 complimentary parking pass per 4 seats on the account.
Savings on additional tickets when purchased in advance.
Priority presale access to additional events at Trinity Health Stadium.
Dedicated Account Executive for all your ticketing needs.
New benefits are added as they become available. Make sure your email address is up to date and subscribed to receive the latest announcements. If you need to subscribe or re-subscribe do so here: https://www.hartfordathletic.com/newsletter/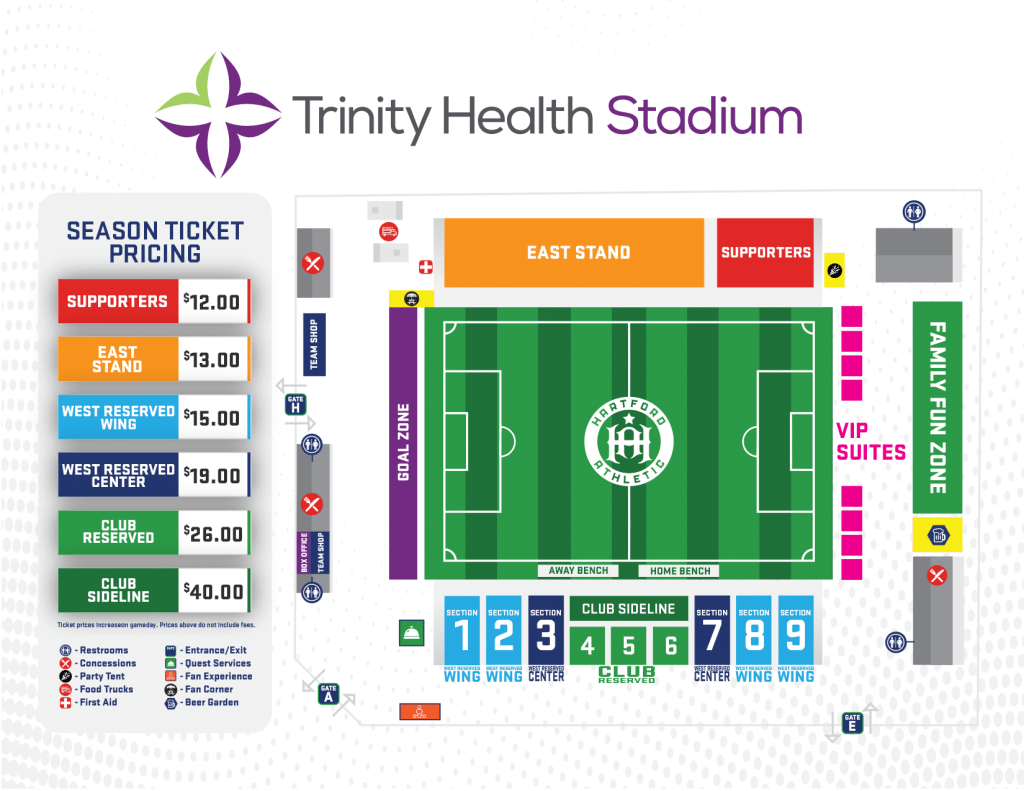 Contact a dedicated Hartford Athletic ticketing representative for additional information at tickets@hartfordathletic.com or (860) 298-9233.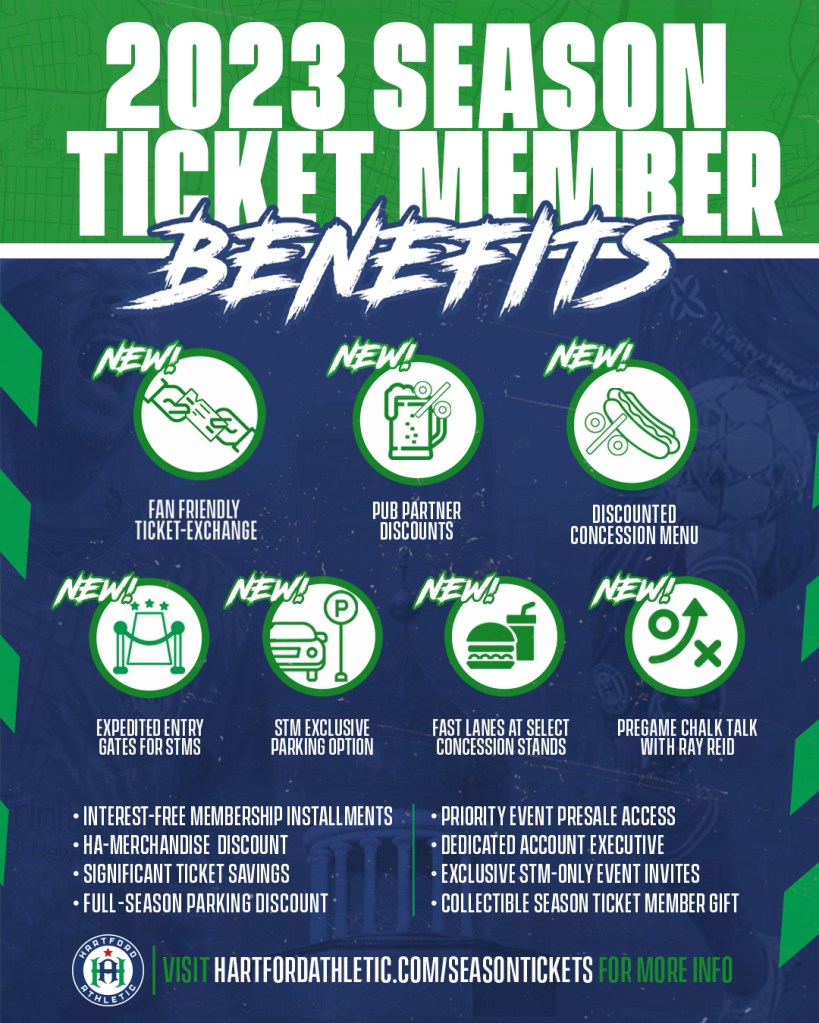 Testimonials
We want people to know Hartford isn't just a whistle stop between New York and Boston. This is our home, this is our place, and we want to make it the best that we can.

Pete Carcia, Season Ticket Member
Thank you Hartford Athletic. Thanks for never giving up, thanks for giving us an outlet to express our passion for this game and our state, thanks for helping us meet new friends. We're all Hartford Til We Die.

Andrew Janavey, Season Ticket Member
This club has brought new energy to my city, new friends into my life, and new memories that will never fade away.

Ryan Howe, Season Ticket Member
The energy is incredible and the players make you part of the game. This club has brought our family closer, and we have made new lifelong friends because of it. We can't imagine life without Hartford Athletic.

The Raymond Family, Season Ticket Member
Questions?
By completing this form, you are agreeing to the USL Privacy Policy.