Hartford Athletic launched the #Changemakers Platform in 2021 with a focus on identifying inequities and implementing change to make our community the best place to live, work, and play.
#Changemakers Night – May 7, 2022
#CHANGEMAKERS WOMEN'S LEADERSHIP PROGRAMS AND EVENTS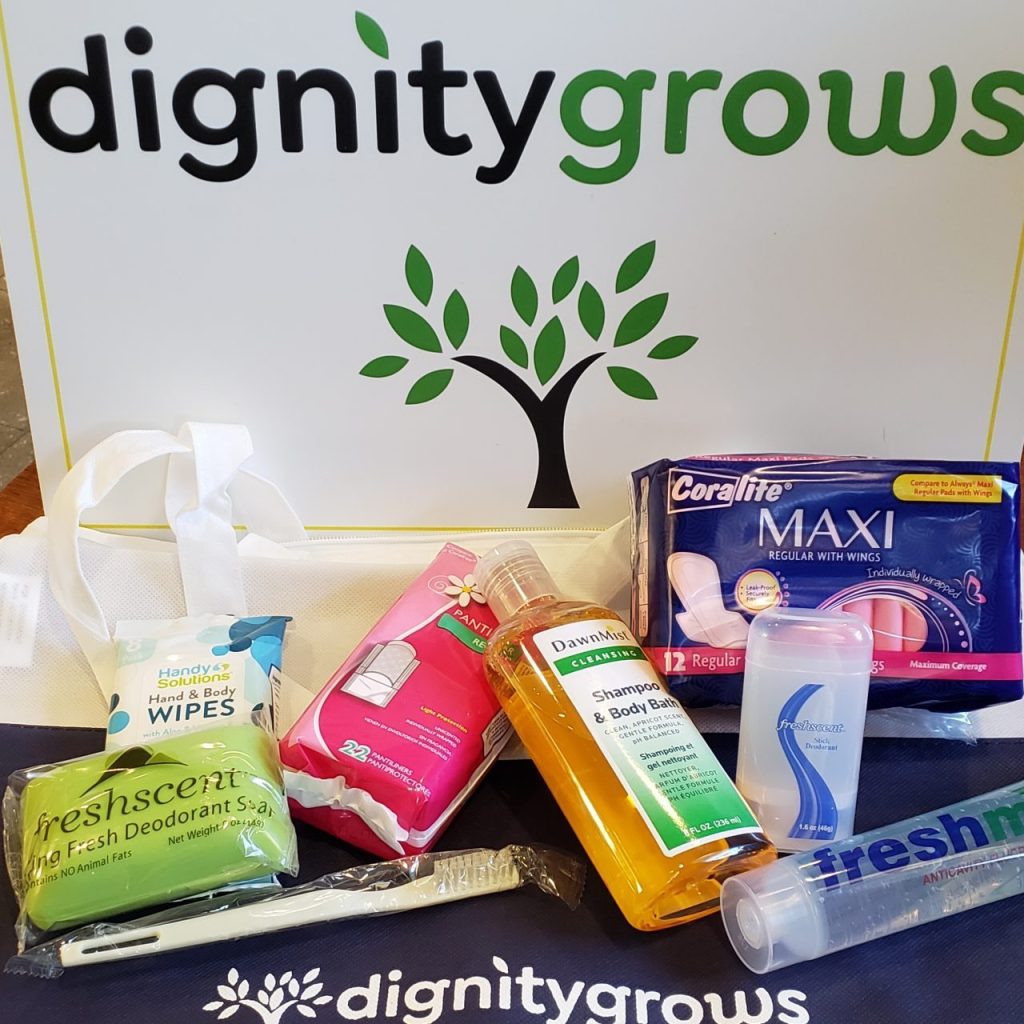 PERIOD POVERTY PACK
What: Hartford Athletic has partnered with the Hartford-based organization Dignity Grows to put on the first ever Period Poverty Pack at Trinity Health Stadium. This pack will include Hartford Athletic staff and volunteers using funds raised by our community members, as well as matching donations from partners including Bank of America, The Aurora Foundation, Trinity Health of New England, Clarus Commerce, PWC, Anthem, Greater Hartford Chapter of the Links, Walgreens, and more to put together what is called a "Dignity Tote". These totes are filled with an entire month's supplies of hygiene products and will be donated to surrounding schools and colleges in the Hartford community. 
When: This pack will take place pre-game on May 7th, 2022 from 3-5pm. 
---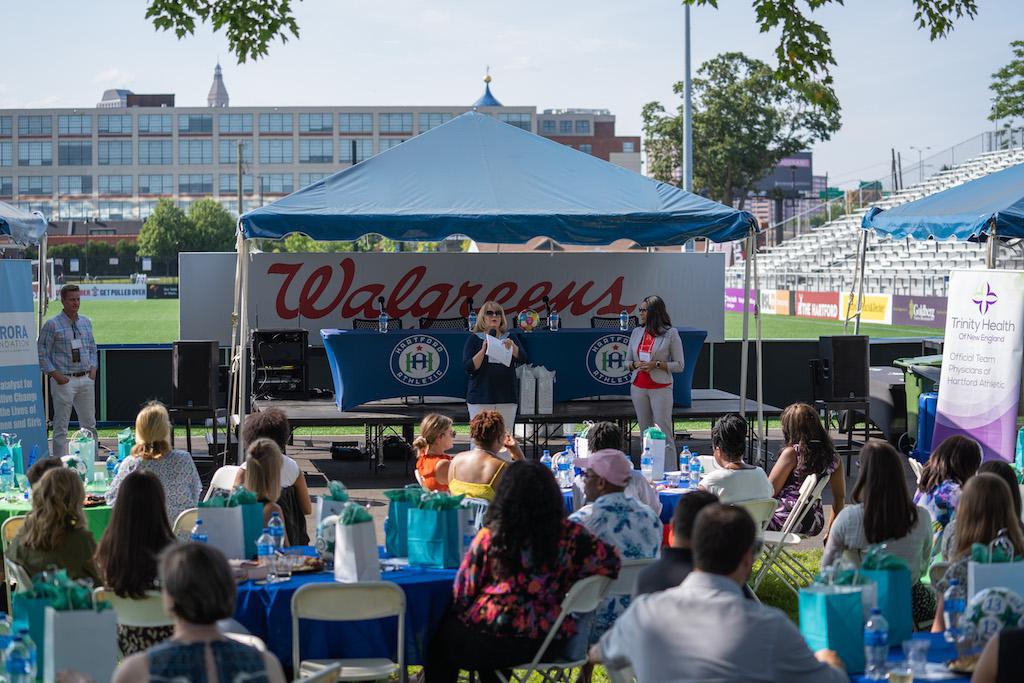 COMMUNITY AWARDS NIGHT
Hartford Athletic is blessed to have partners who help us make our community a better place to live, work, and play. In that light, we are launching our annual Community Awards Night as part of our #Changemakers Night on May 7, 2022, at Trinity Health Stadium before our match against Loudon United FC. We will honor our nominees and announce the winners that stood out in their commitment to our Five Community Pillars: Diversity & Inclusion, Veterans & First Responders, Youth & Family Education, Economic Development, and Health & Wellness.
2021 Nominees:
Diversity & Inclusion: Walgreens, Legacy Foundation, Boys & Girls Club, Aurora Foundation
Veterans & First Responders: CT Department of Labor, US Army National Guard, The Hartford, CT Department of Transportation
Youth & Family Education: Stanley Black & Decker, The Hartford, Global Atlantic Financial Group, Hartford Public Library, Gengras Motor Cars
Economic Development: AARP, Cigna, Travelers, CT Foodshare
Health & Wellness: Trinity Health of New England, Nuovo Pasta, Citizens Bank, Stop & Shop, Goldberg Financial
---

PERIOD POVERTY AWARENESS
During our match on Changemakers Night, Hartford Athletic is working to raise awareness and educate those who are not familiar with Period Poverty.
If you would like to be part of our Period Poverty Pack at Trinity Health Stadium, please RSVP here. More information on Dignity Grows and our Period Poverty Pack: