The Hartford Athletic Youth Academy strives to provide a pathway to professional soccer for top local talent in the New England and Tri-state area. Beginning Fall 2023, the club will house eight boys youth academy teams, adding U8, U10, U11, U13 and U14 to the U12 youth academy, U15 youth academy and U19 academy teams that play under the club's current academy structure. Hartford Athletic is partnering with Everson Maciel who has over 20 years of experience in youth soccer in Connecticut to support the expansion and augment the experience for players, parents, and coaches.
Hartford Athletic Youth Academy teams will benefit from many resources the club is able to provide including training in a professional environment, access to first team coaches and players, season tickets to first team matches and more. The U19 team will compete in the UPSL for a second consecutive season. The U13-15 teams will play in the National League while the U8-U12 teams will join the Elite Developmental Program.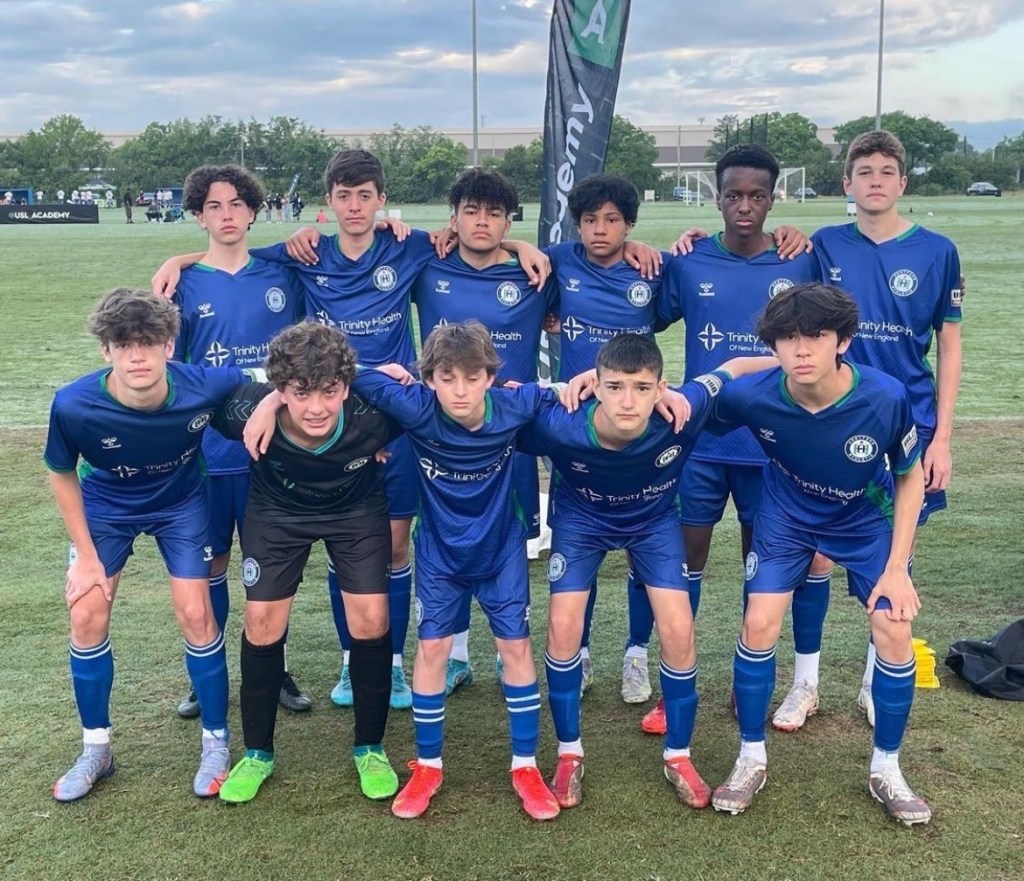 Academy Contract Signings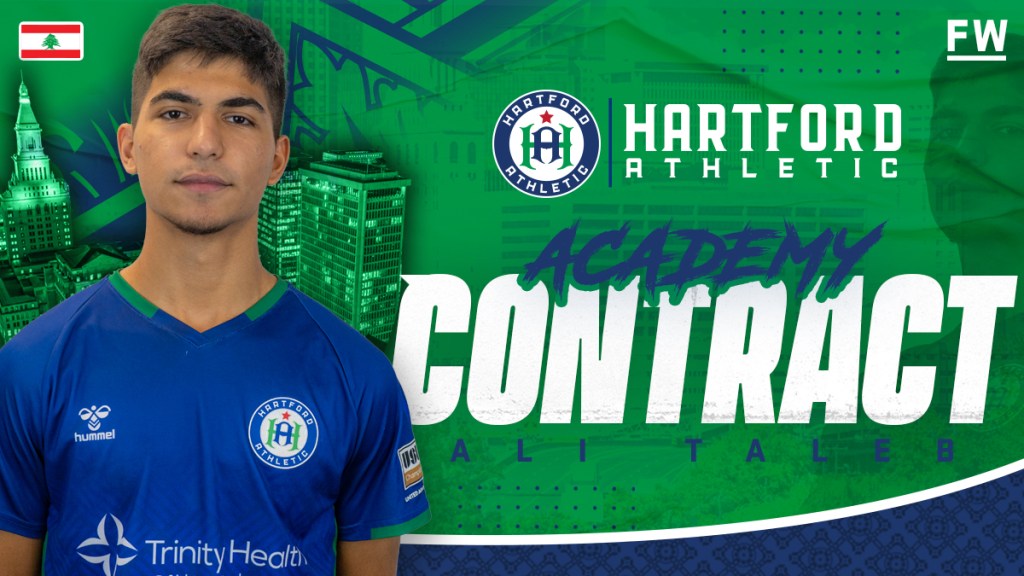 Hartford Athletic signed two academy players ahead of the 2023 season: Forward Ali Taleb (Glastonbury, CT) and defender Dren Dobruna (Waterbury, CT).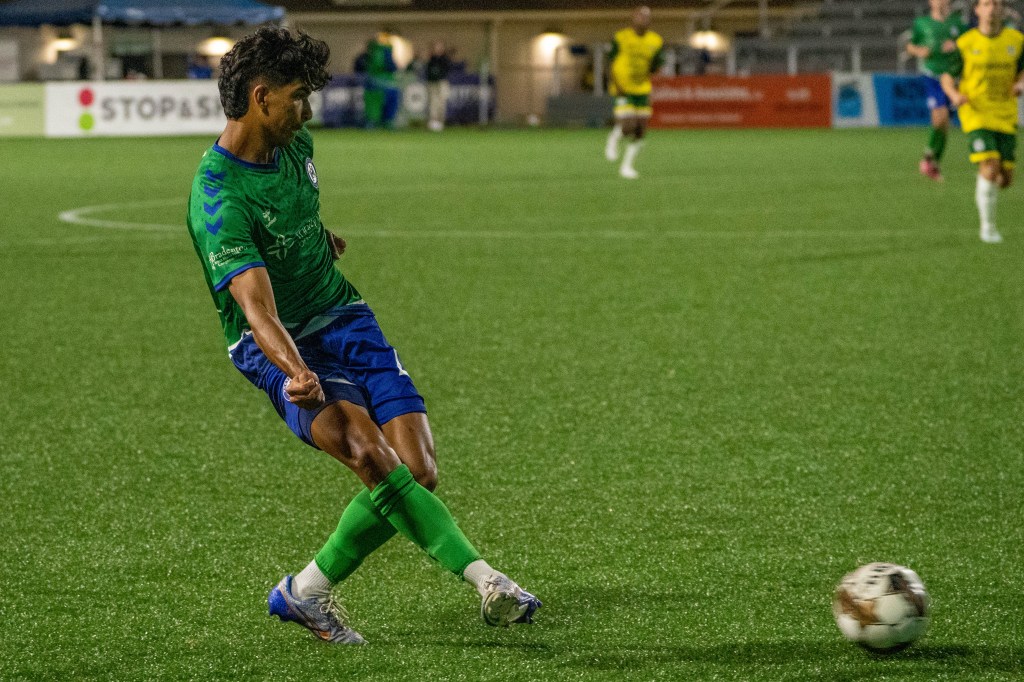 Ali Taleb made his debut in Hartford's Third Round Open Cup match against Lansdowne Yonkers FC on April 4th, 2023.
Interested in Joining Our Academy?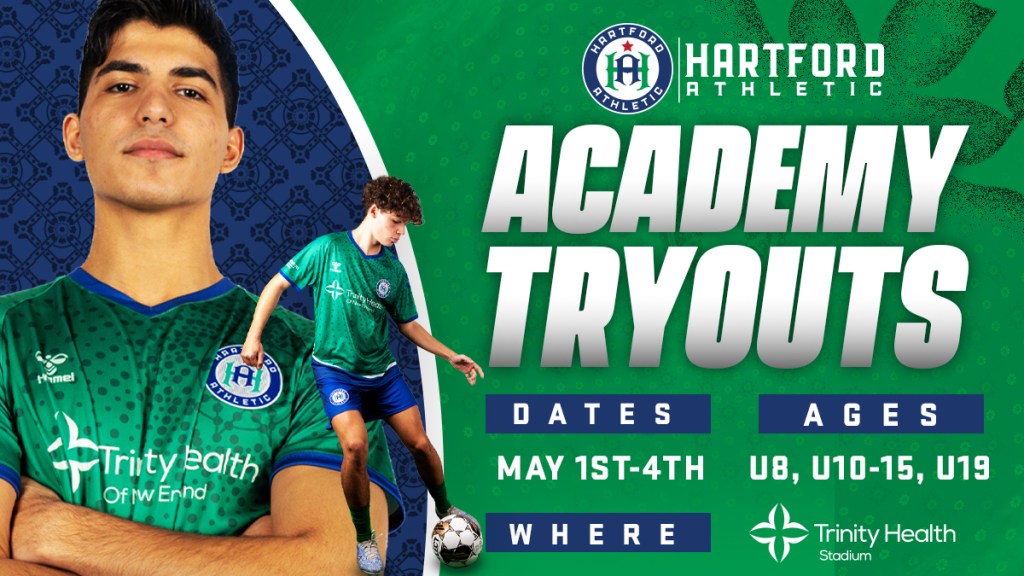 Tryouts will be held May 1st through the 4th at Trinity Health Stadium in Hartford. Appearances from first team players and coaches will be made throughout the week including: Hartford Athletic Technical Director and four-time collegiate national champion coach Ray Reid, Head Coach and U.S. Men's National Team legend Tab Ramos, assistant coaches Omid Namazi and Dan Gaspar, and first team players including Danny Barrera. The tryout dates are as follows:
U8 and U10: Monday, May 1st and Thursday, May 4th, 5:00-6:15 PM
U11 and U12: Monday, May 1st and Wednesday, May 3rd, 5:00-6:15 PM
U13: Wednesday, May 3rd, 5:00-6:15 PM and Thursday, May 4th, 6:15-7:45 PM
U14: Wednesday, May 3rd and Thursday May 4th, 6:15-7:45 PM
U15 and U19: Monday, May 1st and Wednesday, May 3rd, 6:15-7:45 PM
Questions?
Have questions about our academy? Please send an email to academy@hartfordathletic.com and we'll get back to you as soon as possible!