Hartford Athletic Fall Clinic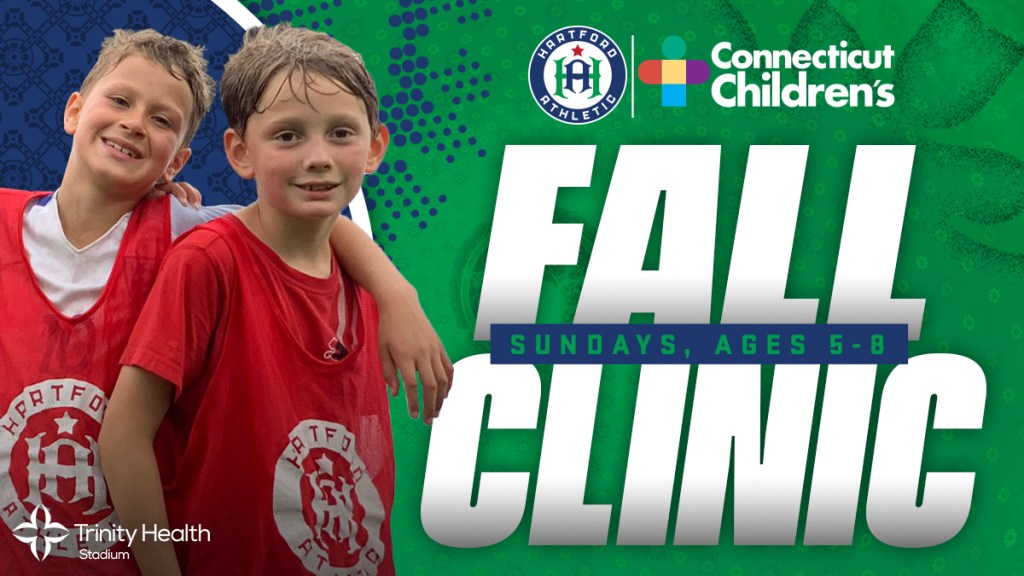 We're thrilled to announce the upcoming Hartford Athletic Fall Soccer Clinic, presented by Connecticut Children's, specially designed for young players ages 5 to 8! These clinics will focus on fundamental skills, teamwork, and sportsmanship, all while having a great time on the field. This is a fantastic opportunity for your young soccer stars to learn from the pros and develop their skills in a supportive and dynamic environment.
Ages: Players age 5 to 8
Location: Trinity Health Stadium
Dates: Sundays, starting September 17th
Time: 9:00 AM to 10:00 AM
Fee: $60 per player
Duration: 8 weeks
Dates: Sep. 17th, 24th, Oct. 1st, 15th, 22nd, 29th, Nov. 5th and 12th.