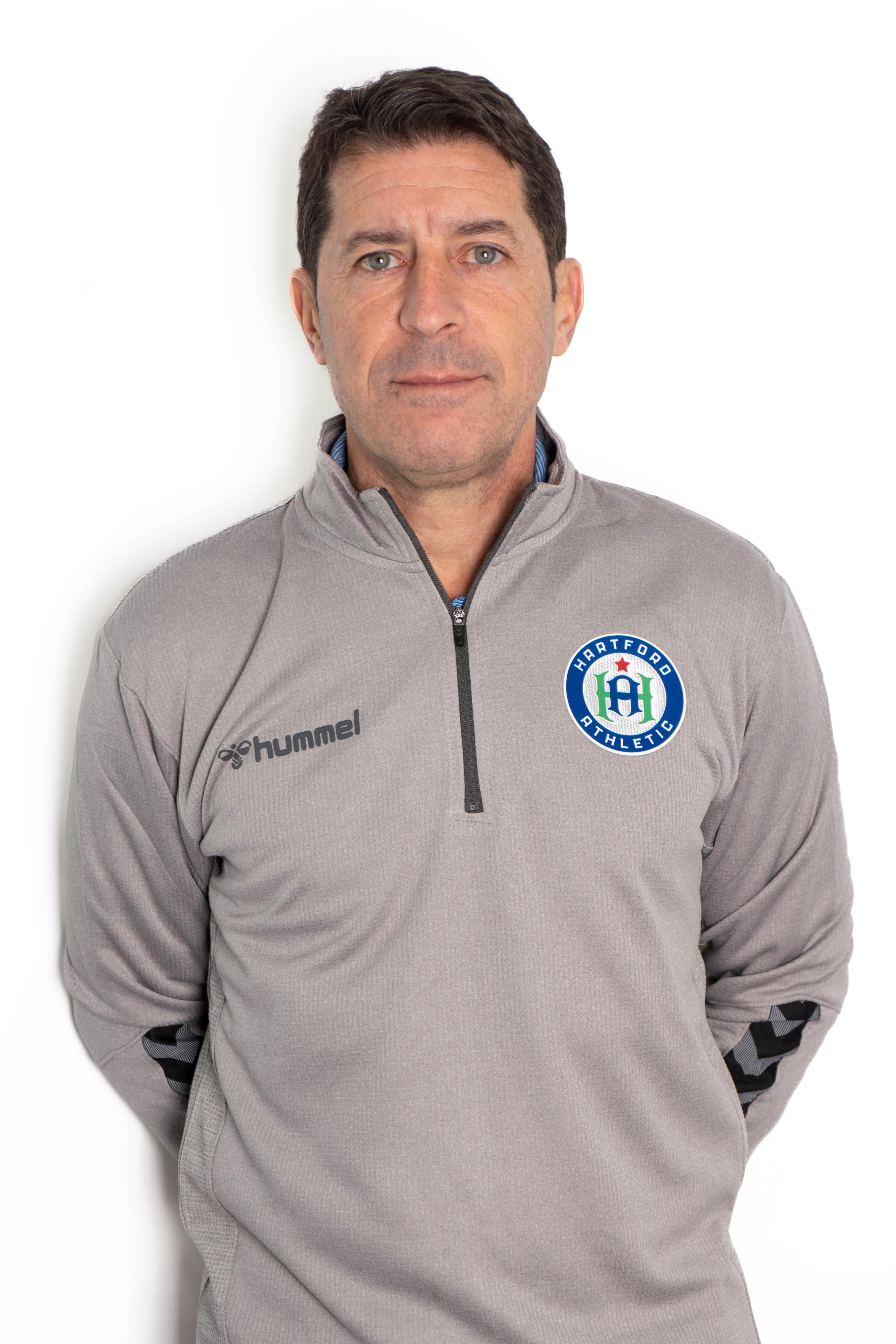 tab ramos
head coach
On August 22, 2022, Tab Ramos was named the Head Coach of Hartford Athletic. An iconic name in American soccer, he has one of the most extensive resumes in all of U.S. soccer as both a coach and a player.
Ramos, 55, spent eight years as the Head Coach of the U.S. U20 National Team from 2011 to 2019. In that span, he led the U20s to the FIFA U20 World Cup in 2013, 2015, 2017 and 2019 and made three consecutive quarterfinal appearances, a U.S. record. He wrote his name into international soccer history when he brought the U.S. to the 2019 FIFA U20 World Cup, participating in his record-tying 11th FIFA event as a player and head coach. He was named Assistant Coach to Jurgen Klinsmann for the 2014 FIFA World Cup campaign in Brazil, where the U.S. Men's National Team advanced to the Round of 16. Ramos then landed the head coaching job with the Houston Dynamo leading the MLS outfit for the 2020 and 2021 seasons.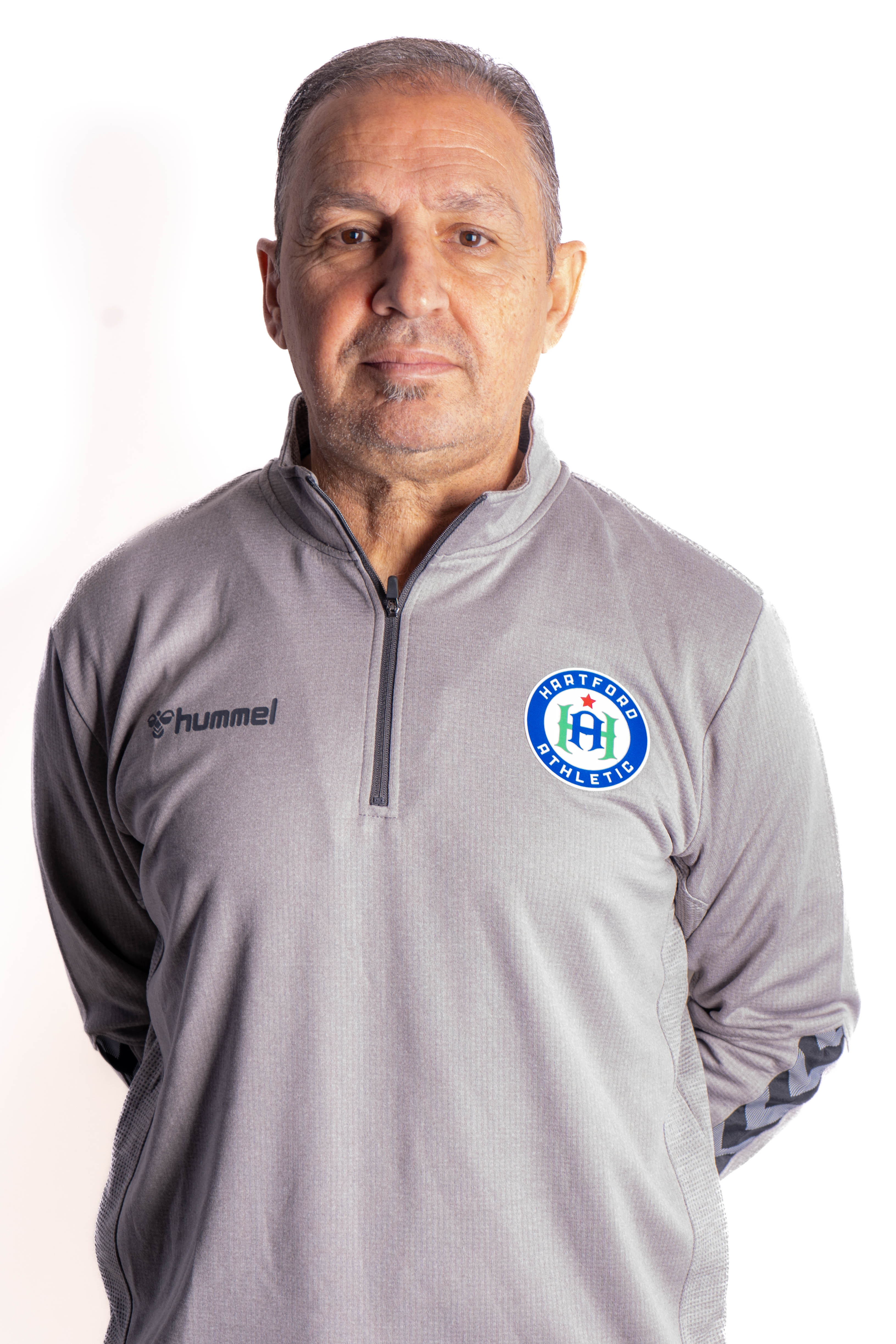 Omid Namazi
assistant coach
On Friday, September 2nd, Omid Namazi was announced as Tab Ramos's assistant and Director of Scouting. Namazi holds a wealth of soccer experience and knowledge, having coached under Tab Ramos with the U.S U20 National Team and serving as the U18 Head Coach from 2016-2018. Namazi also assisted Ramos with the Houston Dynamo in 2020 and 2021.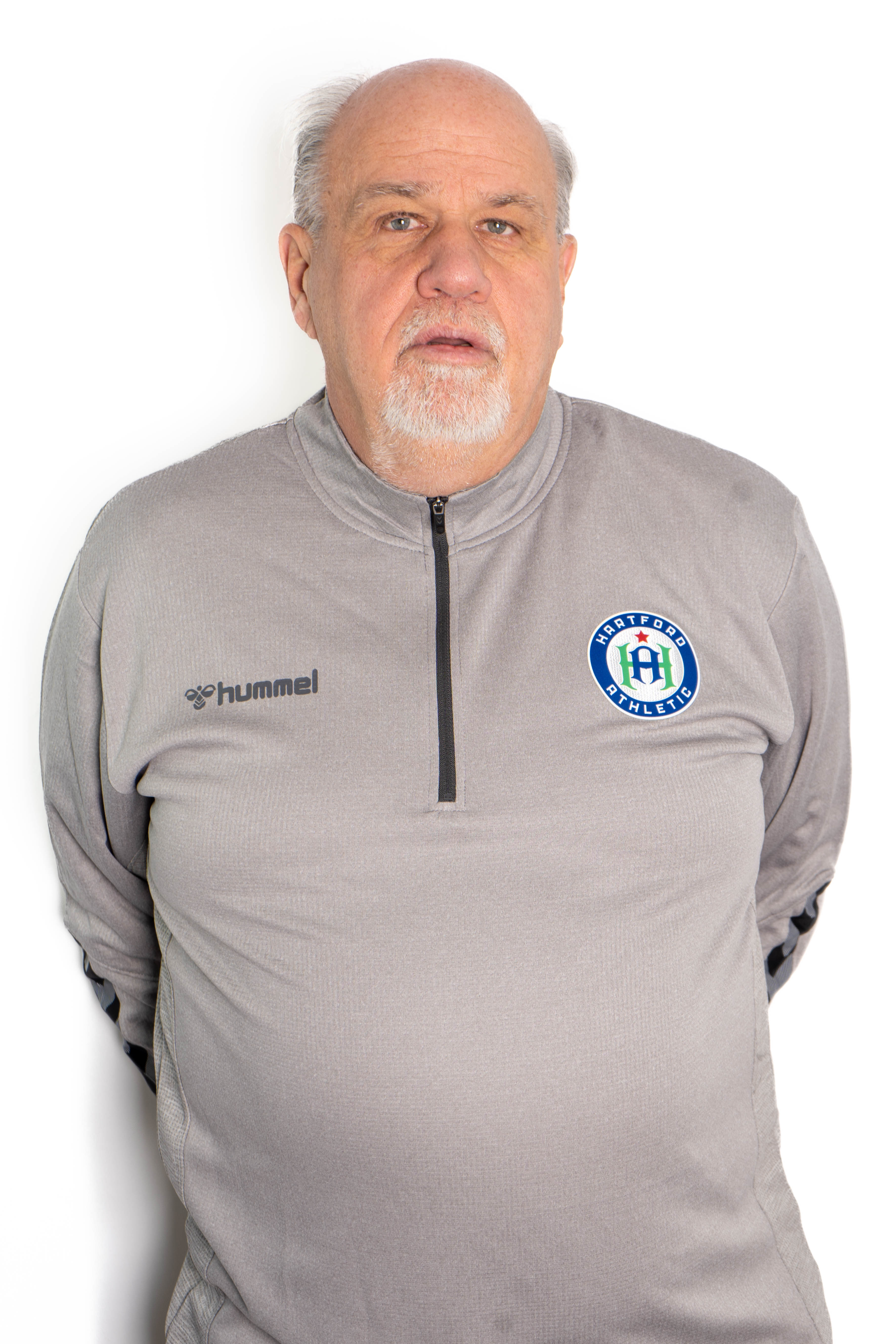 ray reid
technical director
On May 13th, 2022, Ray Reid was named Hartford Athletic's Technical Director. Reid, a four time National Soccer Coaches Association of America "National Coach of the Year" winner, will oversee all aspects of the first team including personnel decisions, selection of coaches and technical staff, player identification and scouting, as well as oversight of the Hartford Athletic academy. The 61-year-old Reid retired from coaching in December of 2021. Reid coached for 33 seasons, 25 of them with the Huskies, and amassed a career head coaching record of 457-149-78, which is the second-highest total in history among coaches at four-year institutions who have coached a minimum of five years in Division I. 312 of those wins came with the Huskies, as did eight regular season titles, four Big East Tournament championships, and a National Championship in 2000. He was inducted into the Connecticut Soccer Hall of Fame in 2003.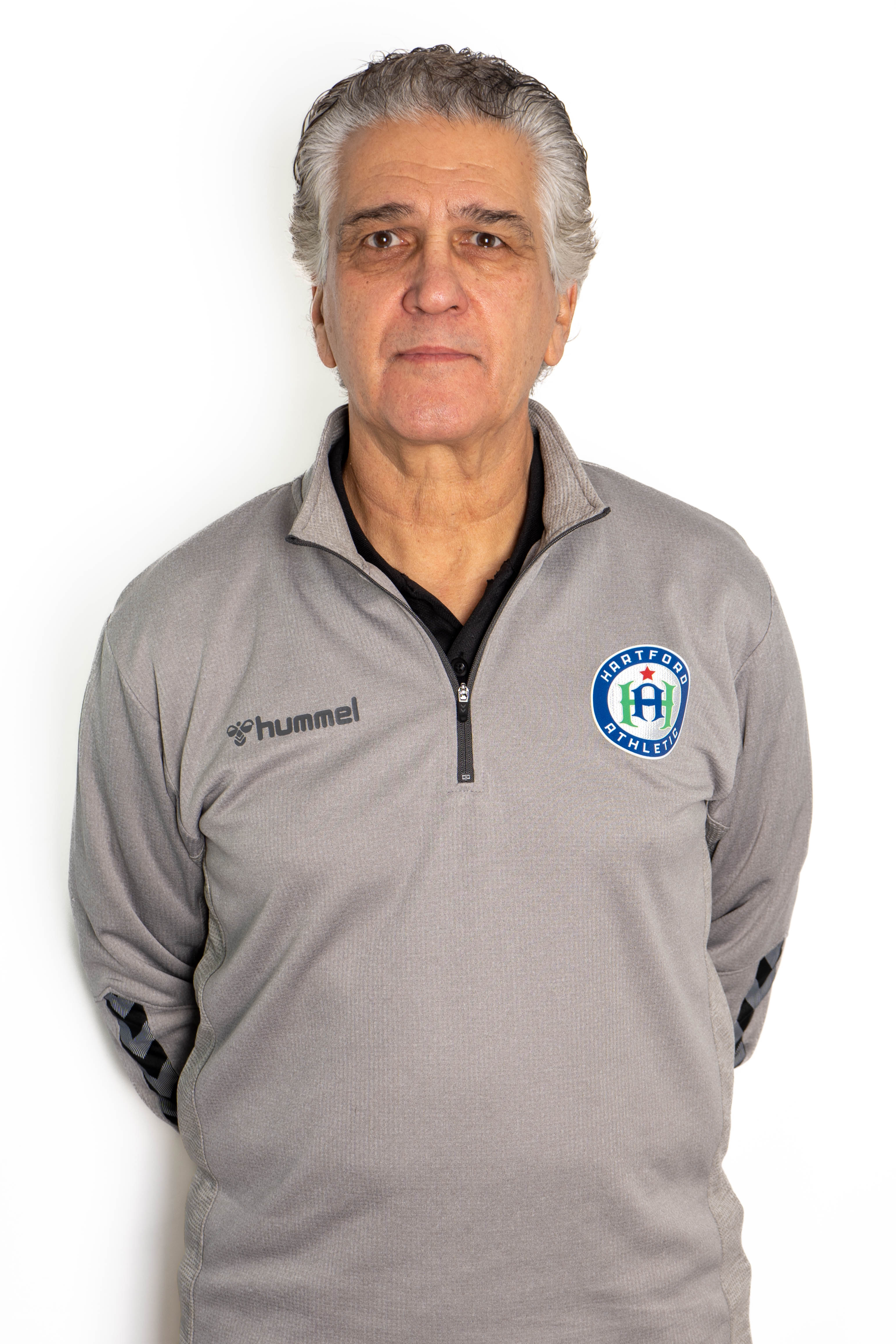 Dan Gaspar
Goalkeeper Coach
On September 29, 2022, Dan Gaspar was announced as Hartford Athletic's Goalkeeper Coach and Assistant Coach. Gaspar, a Glastonbury, Connecticut native, brings a wealth of experience and knowledge to the club. Over the last 30 years, he has coached eight different national teams, three collegiate teams, and six other professional clubs. He made a seven-year run as Assistant Coach of the Iranian National Team from 2011-2018 where he worked with Hartford Assistant Coach Omid Namazi. The two of them assisted former Real Madrid Head Coach Carlos Queiroz. Over Gaspar's seven year stretch, he helped the team reach two FIFA World Cups, including a first place finish in their qualification group and third place finish in the group stage in 2018 behind Portugal and Spain. Gaspar also assisted Tab Ramos' U.S. U18 side to a Vaclav Jezek Youth Tournament title in the Czech Republic in 2018. Before joining the Iranian National Team Staff, Gaspar was on the technical staff of the Portuguese National Team during their World Cup run to the round of 16 in 2010.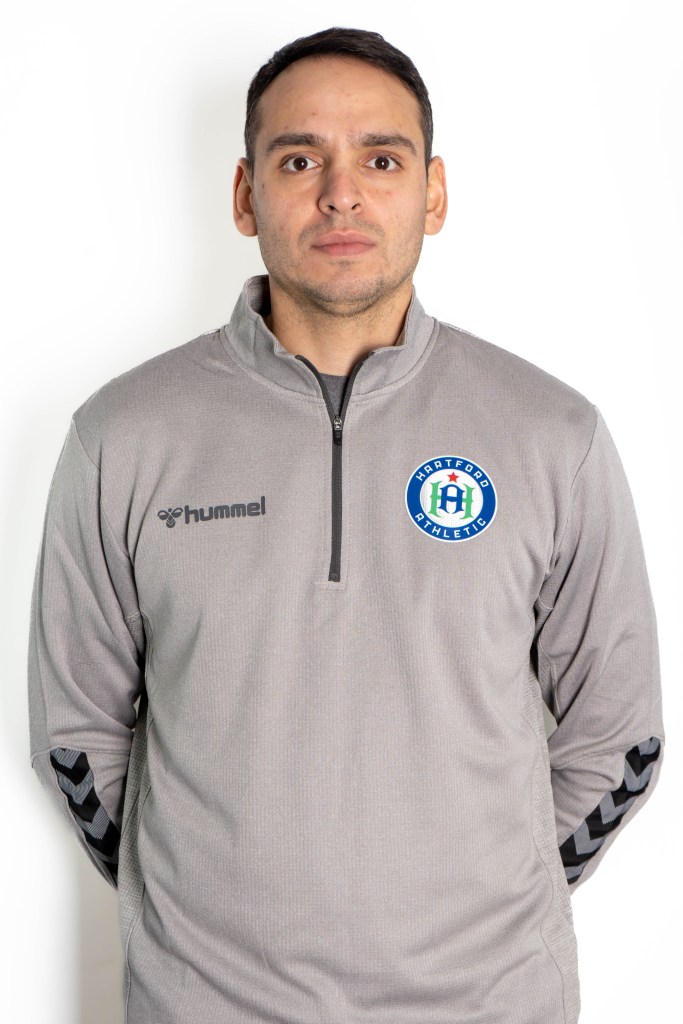 Joe Lucas Santos
Individual Player Development Coach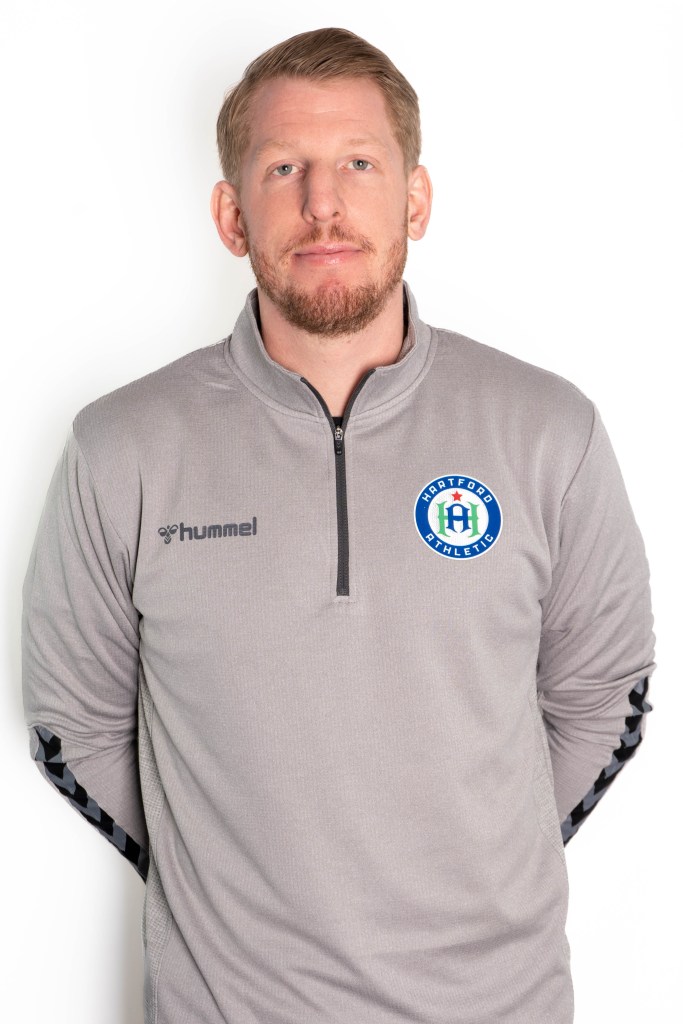 Matt Besemer
Director of Performance and Sports Science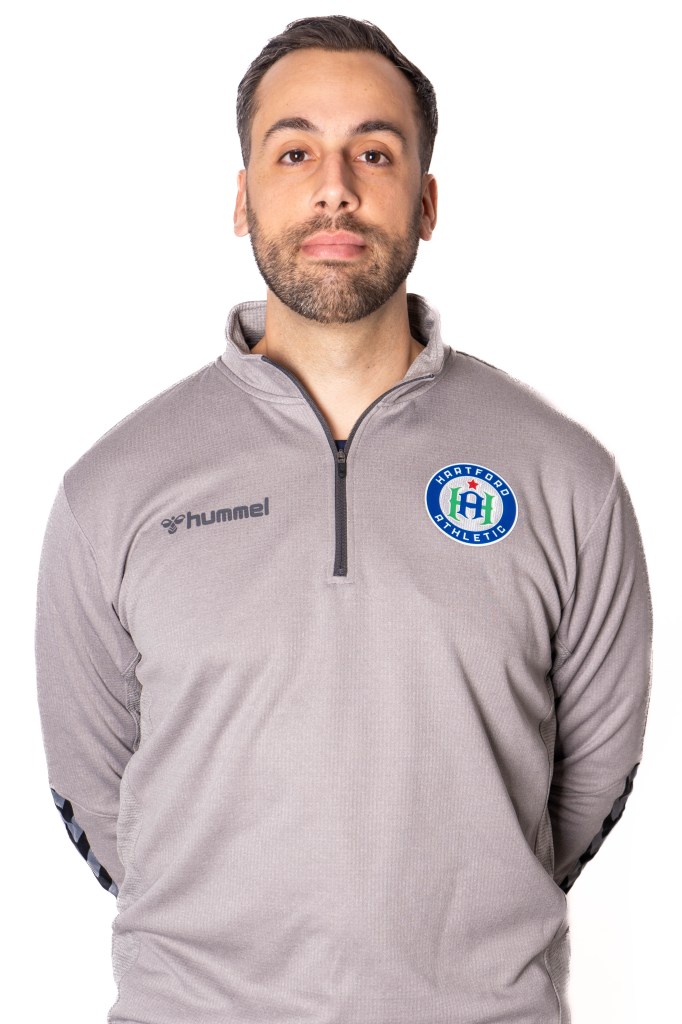 Mike Dias
Athletic Trainer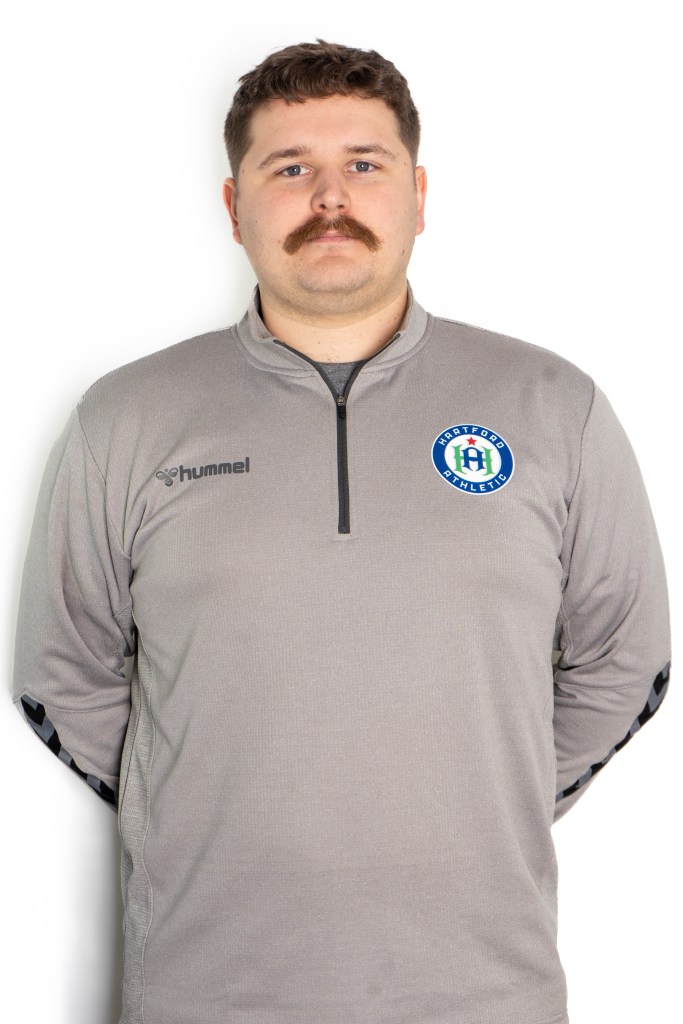 Nate Cahoone
Team Administrator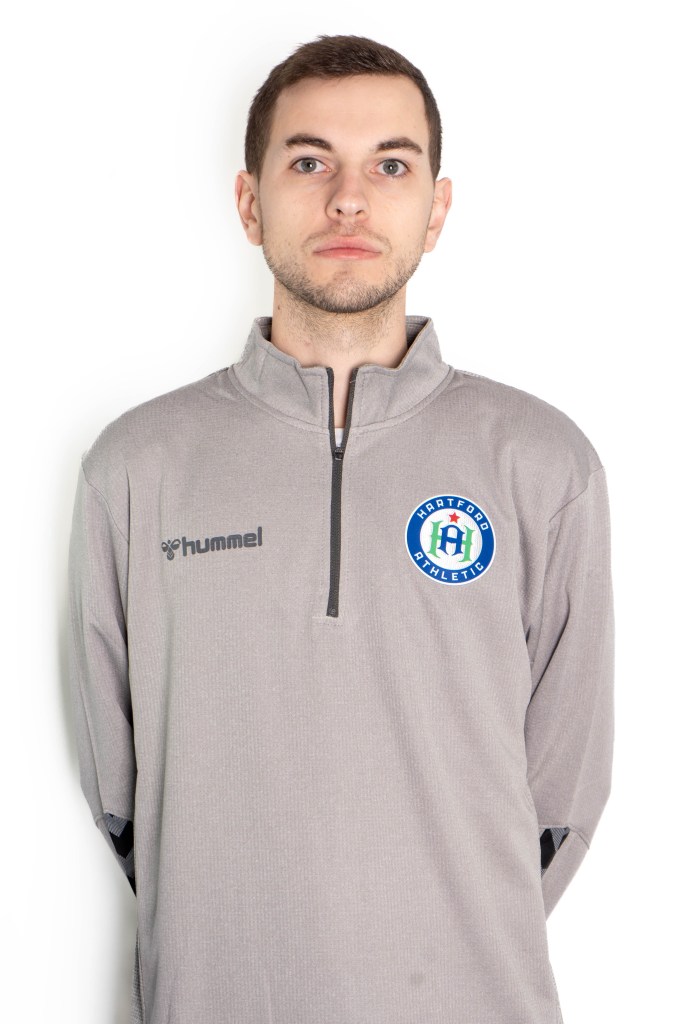 Brian MacCordy
Equipment Manager