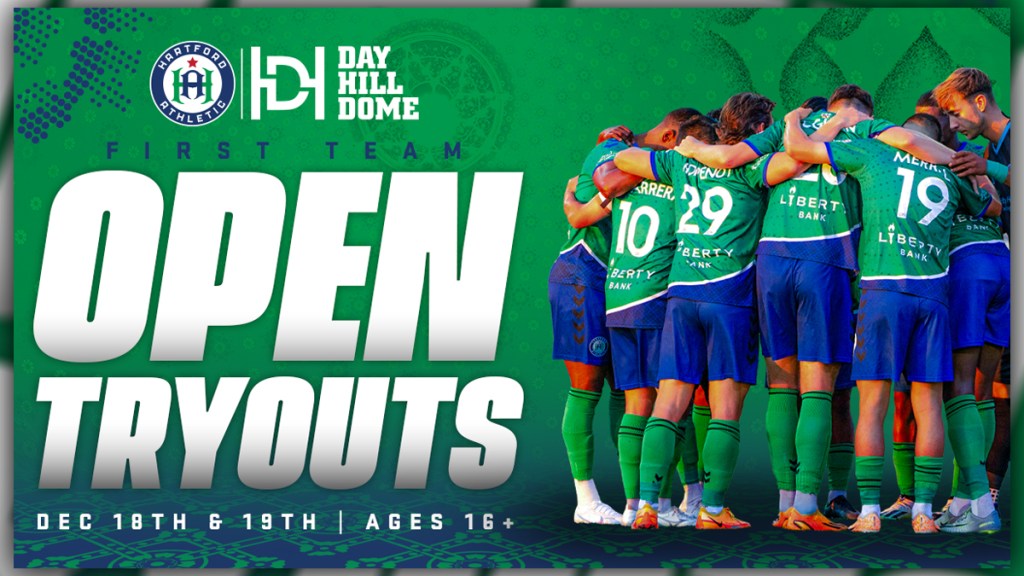 Hartford Athletic will be hosting Open Tryouts for the 2023 Season December 18th and 19th, 2023, at the Day Hill Dome in Windsor, CT.
The club has successfully found talent through their open tryouts since the club's inception in 2019. Five hopeful players across five years have signed contracts with the first team, including Conor McGlynn, who has made over 100 appearances with the team after signing ahead of the 2020 season. Just last year, Joel Quist and Fairfield University alum Jonathan Filipe made the 2023 squad from open tryouts as well.
Don't miss your chance to make the 2024 squad! At least two players are guaranteed to earn an invitation to the team's invitational combine to continue their trial.
When: December 18th and 19th, 2023 (pick the day and time that works best for your schedule)
Age: Ages 16 and older
Cost: $185
Location: Day Hill Dome, Windsor, CT
Sessions: Please note that there are morning (9am-11am) and afternoon (1pm-3pm) sessions on each day. Participants should register for only one (1) of the four available sessions. Sessions are not grouped by age so choose the day and time that best fits your schedule. Limited slots available, so sign up early.