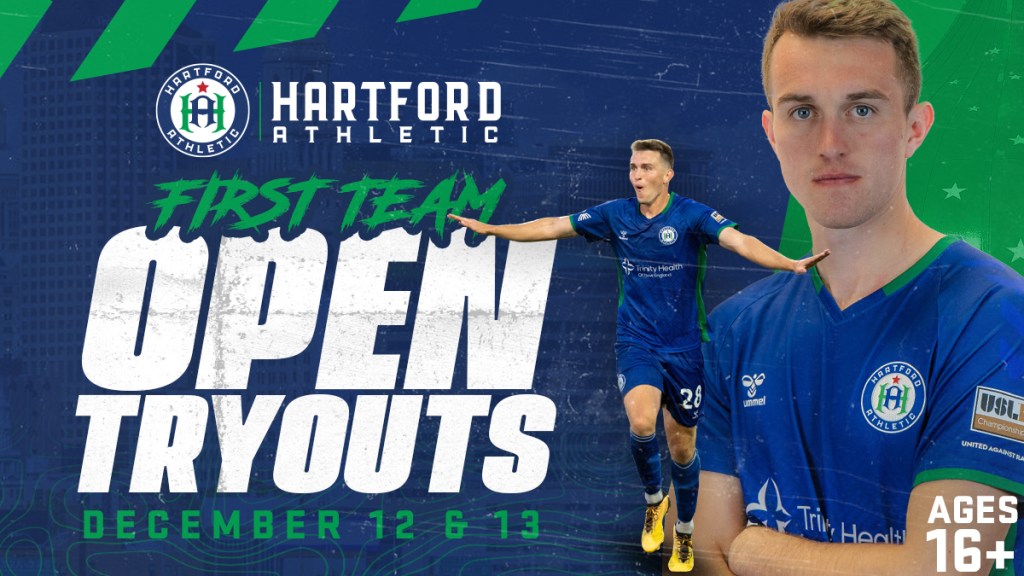 Hartford Athletic announced today that the club will hold open tryouts on December 12th and 13th. The tryouts will be run by the Hartford Athletic Technical Staff including Head Coach Tab Ramos and will take place at Sports World in East Windsor, CT. There will be two sessions for each day, one from 8:00 AM-11:00 AM, and another from 12:00 PM-3:00 PM. Interested players should sign up for one of the four sessions.
Hartford Athletic has successfully found talent through their open tryouts since the club's inception in 2019. Three hopeful players across four years have signed contracts with the first team, including current Hartford Athletic midfielder Conor McGlynn, who has made over 50 appearances with the team after signing ahead of the 2020 season. A wide range of players from all over the country have attended tryouts in years past, including 165 players from 15 different states in 2021.
A minimum of two players will be invited to Hartford's preseason combine, which will happen prior to the start of the season. All tryout participants will receive a ticket to a 2023 Hartford Athletic match. For more information on Hartford Athletic open tryouts, please visit www.hartfordathletic.com/open-tryouts.