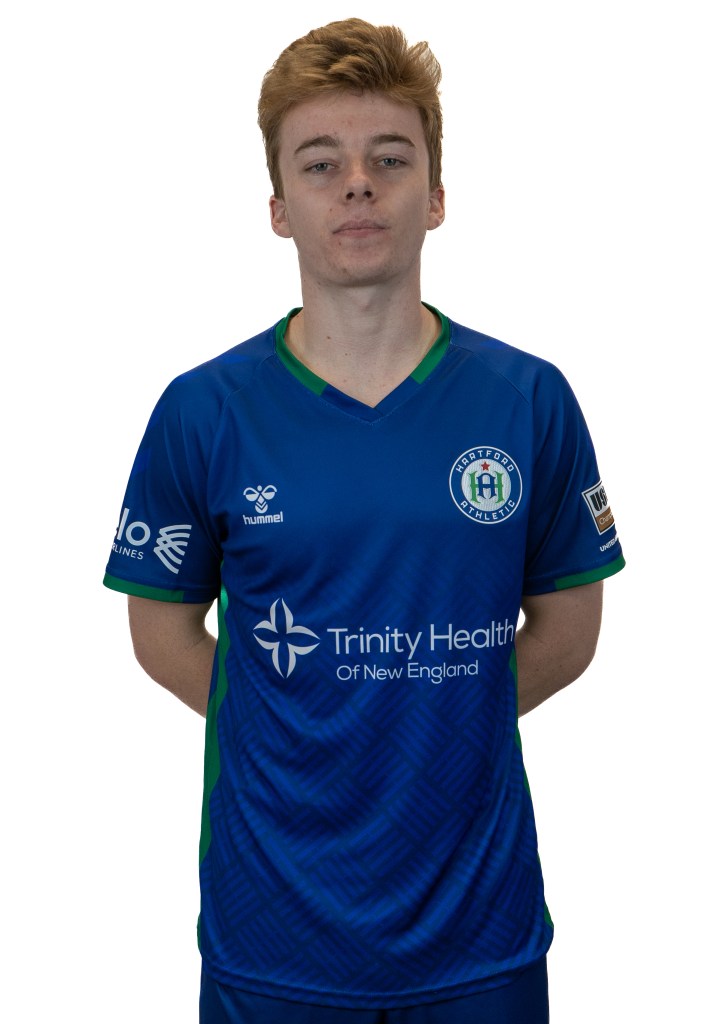 LAST SEASON
O'Brien spent the 2021 season with Real Salt Lake Academy, making two appearances with former USL Championship Club Real Monarchs.
COACH WATLING
"Signing a player like Pearse is what this Club is all about, finding local talent and developing it. At just 17-years-old, he has tremendous potential and experience beyond his years. Pearse will have every opportunity to earn a spot in the first team, and I believe he has the talent and determination to do just that."
BEFORE HARTFORD ATHLETIC
O'Brien is a product of the Oakwood Soccer Club in Glastonbury, Connecticut. At just 16-years old, he earned a place on the club's U19 team as the group's youngest player and achieved a plethora of accolades on his way to becoming the region's top-ranked prospect.