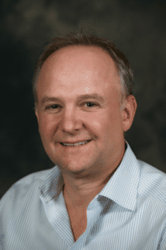 BRUCE MANDELL
Bruce Mandell is President of Data-Mail, Inc. – a family-owned business founded in 1971 and one of the nation's largest direct marketing, print and production facilities. Data-Mail operates in the Hartford area and employs more than 1,000 people. Prior to joining Data-Mail, Mr. Mandell practiced corporate law in Manhattan after receiving a J.D. from Georgetown University (cum laude) and his B.A. from Tufts University (magna cum laude).
Mr. Mandell is an active supporter of the greater Hartford community. He is a former Vice Chair of the Board of Trustees for Kingswood Oxford School, Board Member for Vital Strategies (a global, non-profit focused on public health), Trustee for the Boys & Girls Club of Hartford, Fire Commissioner for the Town of Woodbridge, CT, and works closely with the Mandell Family Foundation – a non-profit providing programs related to education and health in Hartford. The foundation supports the following Greater Hartford institutions:
The Mandell Center for Multiple Sclerosis
The Connecticut Science Center
Boys & Girls Club of Hartford
Charter Oak Cultural Center
Hartford Public Library
Hartford Youth Scholars Program
Greater Hartford Arts Council
The Mandell JCC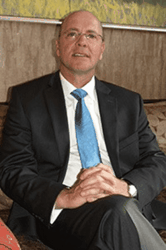 JOSEPH A. CALAFIORE
Joseph Calafiore is the President of Alca Construction Co., Inc., which has been located in Hartford since 1968. With more than 30 years of experience in the construction industry, Mr. Calafiore started at Alca in 1984 and has risen through every role in the company – serving in his current position as President since 1991. As President, Mr. Calafiore controls and administers all functions of the company from daily operations to long-range planning with extensive experience in publicly and privately funded projects throughout Connecticut and extensive work in the City of Hartford. Mr. Calafiore received a B.A. in Economics from Boston University.
Born and raised in Hartford, Mr. Calafiore has also served as a member of the Board of Trustees of Renbrook School (2005-2012) and has contributed to many local organizations. Mr. Calafiore also has ties to the local Hartford Italian Social and Athletic Club, of which his father managed the Italian American Stars to victory in the 1967 National Amateur Cup at Dillon Stadium in Hartford.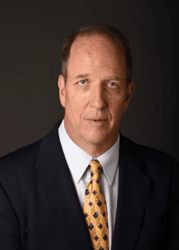 SCOTT SCHOOLEY
Scott Schooley is the President and Founder of Woodside Capital Management, LLC, a private investment company and fund manager. Over the last 16 years, funds managed by Woodside have invested approximately $350 million of debt and equity proceeds in 130 transactions. Prior to Woodside, Mr. Schooley served as the President and Founder of Blackstone Cable and was a Partner in the law firm of Bingham Dana LLP (currently Morgan Lewis), opening the Hartford office of that firm in 1991. Prior to law school, he was an infantry officer in the United States Army. Mr. Schooley received a J.D. from Fordham University School of Law and a B.A. in Economics and History from Muhlenberg College.
Mr. Schooley, his wife, Giuliana, and their two sons have been residents of Hartford since 1994. They have been active participants in, and donors to, Hartford youth sports, including Hartford Youth Soccer and Hartford's West End Little League. They are also long-time members of, and annual contributors to, Hartford charitable and cultural institutions and their Hartford parish.