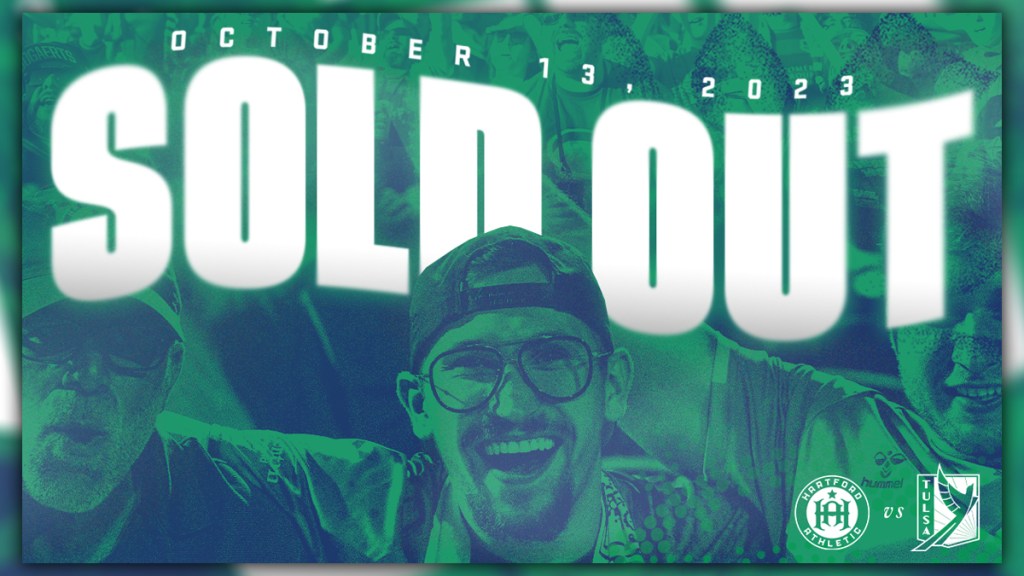 Hartford Athletic have announced that their final match of the 2023 season today, October 13th against FC Tulsa has officially sold out. There may be tickets available for purchase via resale through online secondary market ticketing providers, but there will be no tickets available at the stadium box office on match day. This is the club's sixth sellout of the year and first-ever match to sell out in advance of kickoff.
Tonight is the club's annual Fan Appreciation Night, which is headlined by several festivities and promotions including the fan-favorite $2 Beer, $1 Hot Dog promotion, 20% off all club merchandise at the team store, a special post game autograph session with players, and a player jersey auction to benefit the Green and Blue Foundation. 
Fans are strongly encouraged to pre-buy parking passes on SeatGeek and arrive early for the 7pm kickoff to ensure ease of parking and entry. Parking lots open at 4pm for tailgating and happy hour drink specials at the Jim Beam Cross Bar inside the stadium runs from 5-6pm.