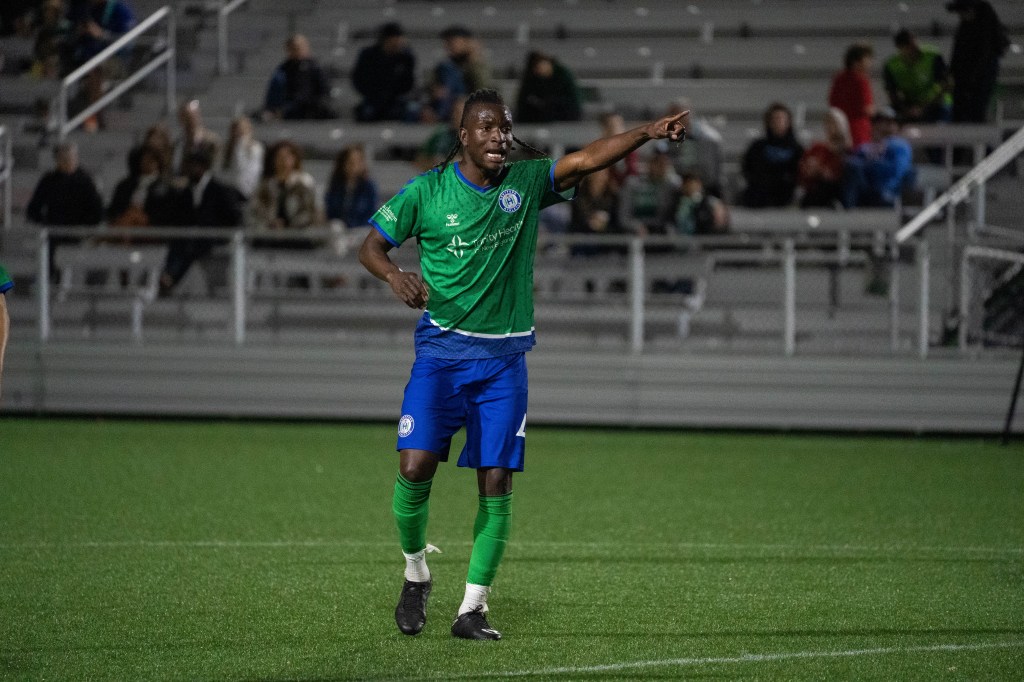 Hartford Athletic announced today that defender Tulu has been transferred to San Antonio FC. 
Tulu departs the club after two full seasons and just under 4,000 minutes played in Green and Blue. He signed with Hartford just before the start of the 2021 season and was a mainstay in the back line, starting 27 matches and leading the team in clearances (135) and blocks (31). At season's end, he earned his first call to the Togolese National Team's camp for World Cup Qualifying matches. In 2022, Tulu started 15 of the final 17 games of the year, all a part of a monster second half of the season for the defenseman. He finished the season second on the team in blocked shots (27), third on the team in clearances (88), and scored two goals. He was voted Most Improved Player in the 2022 Fan's Choice Awards. Tulu has made two appearances for Hartford in 2023, logging 55 minutes. 
Tulu is the third Hartford player in club history to be moved via transfer. In the club's inaugural season in 2019, Goalkeeper Frederik Due was transferred to Orange County FC, and forward Walmer Martinez was transferred to Monterey Bay FC in 2021.
Hartford Athletic would like to thank Tulu for his contributions to the club and wish him the best in his career going forward.