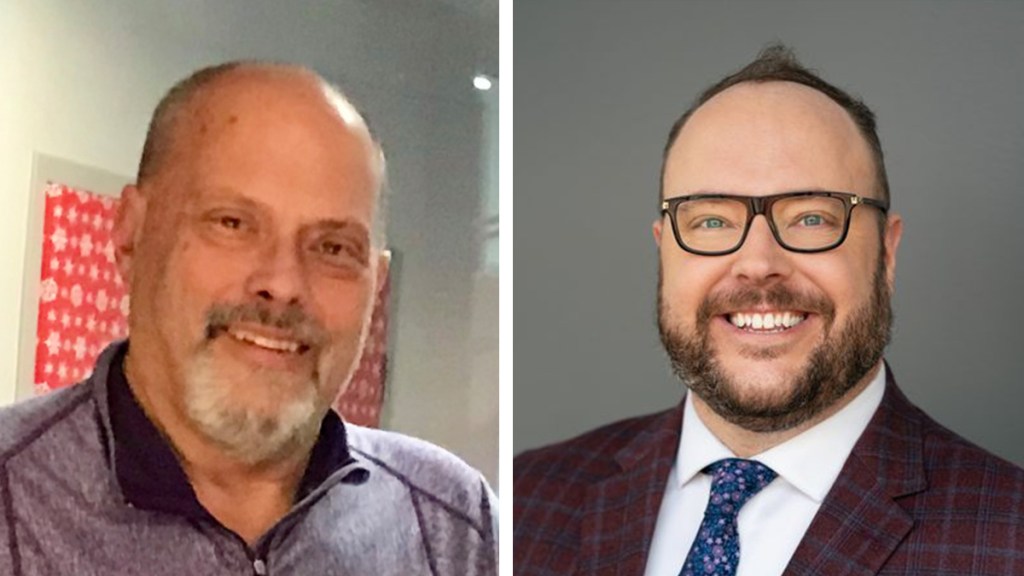 Hartford Athletic announced today that legendary UConn play-by-play announcer Joe D'Ambrosio and ESPN's Mark Donaldson will form a new broadcast team for Hartford Athletic home matches in 2023. The move comes after an expansion of the club's partnership with Powerstation Events, who will be the producers of Hartford Athletic's home TV broadcasts.
"This is an incredible opportunity to enhance our broadcast experience while growing our existing relationship with Powerstation Events," said John Ponziani, SVP of Marketing and Communications for Hartford Athletic. "Joe is a Connecticut broadcasting icon whose voice narrates the key memories of sports fans throughout our state. Mark is one of the premier announcers in all of professional soccer. Together, they make a phenomenal broadcast team and we're very excited to hear them on the call this season."
Joe D'Ambrosio spent 26 years as the radio voice of UConn athletics on WTIC-AM, broadcasting UConn Football and Men's Basketball. He did women's basketball play by play from 1995 to 1998 and 2000 until 2006. He also broadcast baseball and hockey in the process, broadcasting eight national championship games, six bowl games and a baseball Super Regional. He is the only play by play broadcaster to do the Men's and Women's National Championships in the same season, calling the 2004 Final Fours. D'Ambrosio has been named Connecticut SportsCaster of the year a state record nine times by the National Sports Media Association and is a member of the Connecticut High School Coaches Association Hall of Fame.
"I am thrilled to be joining the Athletic family to bring the games to their loyal supporters," D'Ambrosio said. "It will be great to work again with Technical Director Ray Reid, as well as Tab Ramos and the entire staff. I am especially excited to be working on the telecasts with Mark. His knowledge of the game and ability to communicate it is second to none. I look forward to telling the Athletic story throughout the season"
Donaldson's voice can be found prominently featured throughout ESPN's international soccer coverage. He currently serves as a play-by-play announcer for La Liga on ESPN platforms and previously was the lead voice for Serie A coverage. Donaldson was also part of ESPN's team of commentators for Euro 2020 and 2016, and he called matches at the 2014 FIFA World Cup for ESPN Radio in the United States. Donaldson's expansive resume also includes work on tennis (Australian Open, Wimbledon, US Open), golf (US Open, Open Championship) and Major League Baseball.
"I've always been a believer in supporting local clubs and I am honored to be able to do so as part of Hartford Athletic's new broadcast team," said Donaldson. "I'm very excited about the opportunity to produce a creative and innovative broadcast that gives our viewers a different view of the match. Joe is an incredible broadcaster with great credibility among people of Connecticut and I look forward to working with him this season."
D'Ambrosio and Donaldson will make their season debut on Saturday, March 25th for Hartford's home opener at 2 PM. All Hartford Athletic matches can be streamed live on ESPN+ and all but two matches this season, April 1 vs Orange County and April 30 at Birmingham Legion, will appear on WCTX-MyTV9.