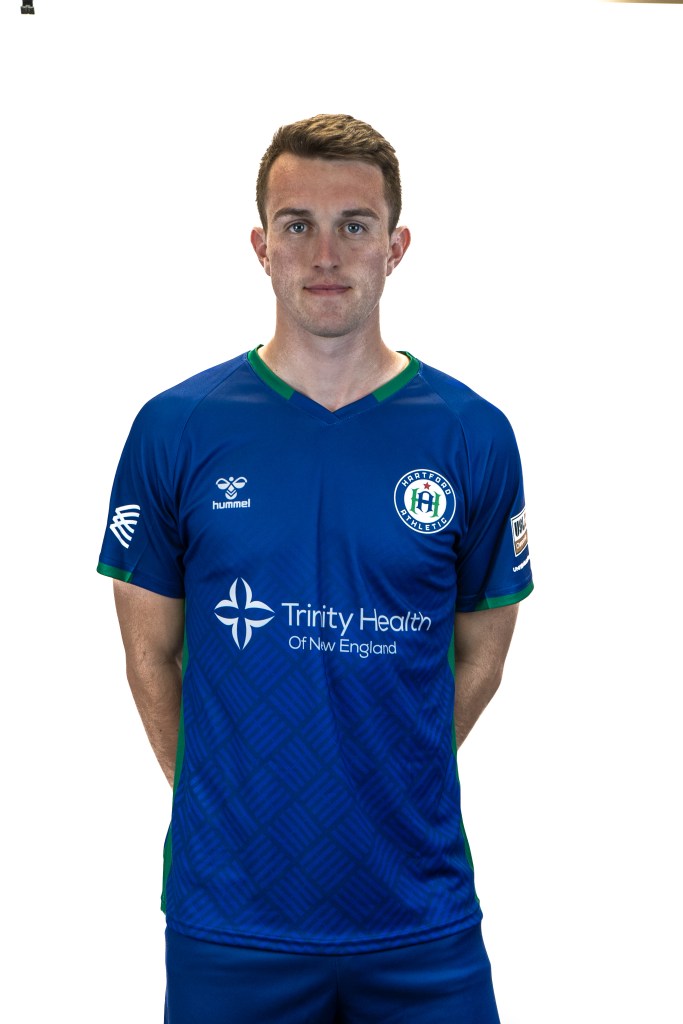 LAST SEASON
McGlynn played 1,864 minutes over 29 appearances in 2021 and scored a career high five goals. He has a knack for scoring highlight reel goals, including one from his own half against New York Red Bulls II that went viral, earning over 3 million views on social media alone. During his first two seasons in Hartford, Conor appeared in Sportscenter's Top 10 Plays on two different occasions.  
BEFORE HARTFORD ATHLETIC
McGlynn played all four years of his college career at Siena University, where he played 75 games, scored 7 goals and recorded 16 assists. While he was in college, he also played with USL League Two side FA Euro New York. Over the course of three years there he appeared in 33 games and scored 7 goals. The Middle Village, NY native signed with Hartford after participating in the club's Open Tryouts in December of 2019. After advancing through the Invitational Combine and preseason, Conor had earned his first professional contract and was in the starting lineup for the first game of the 2020 season.